During this ongoing pandemic, when the corporate offices were shut down in this article I'll let you about the Top 5 Freelancing Websites To Earn Online in Pandemic. In this pandemic the salary was taken down 60%-40%, I believe everyone considered or at least thought about doing a part-time job to earn some extra money.
Freelancing is the best possible way to work as a self-employed worker. There are several options and you can conquer many of them at the same time. No matter what exact craft you are specialized in, you can always gather more knowledge and apply those new skills in your work and create a good amount of wealth here. But, when practicing freelancing, you can set your own price for the work you will provide and perform it without any headaches.
Whether or not you'd prefer to make more money on the aspect of your full-time job, along with household duties, or as an approach to construct your resume, freelancing is good.
Upwork
Fiverr
Freelancer
Truelancer
Freelance India
If you're contemplating freelancing, this list of freelancing websites is the place to start.
Top 5 Freelancing Websites
1. Upwork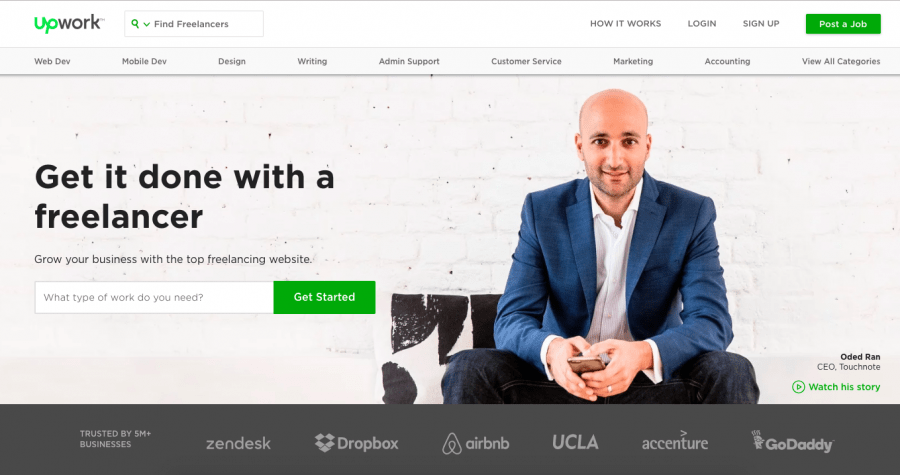 Upwork is undoubtedly one of the most popular freelance platforms in the world.
While getting accepted on Upwork can be tricky, once you're in, you can make a very good living here. Learn how it works here.
Freelance job boards are a great way to get freelance work. While you may need to put in some work promoting your services (not to mention the patience factor), once you build a good reputation, you could have a steady stream of projects coming your way.
Website: https://www.upwork.com/l/in/
Charges – Upwork charges a fee of 20% of the billed amount, but this can be reduced to 10% when you bill more than $500 to a single client.
Also Read: How to Make Money Online Without Investment
2. Fiverr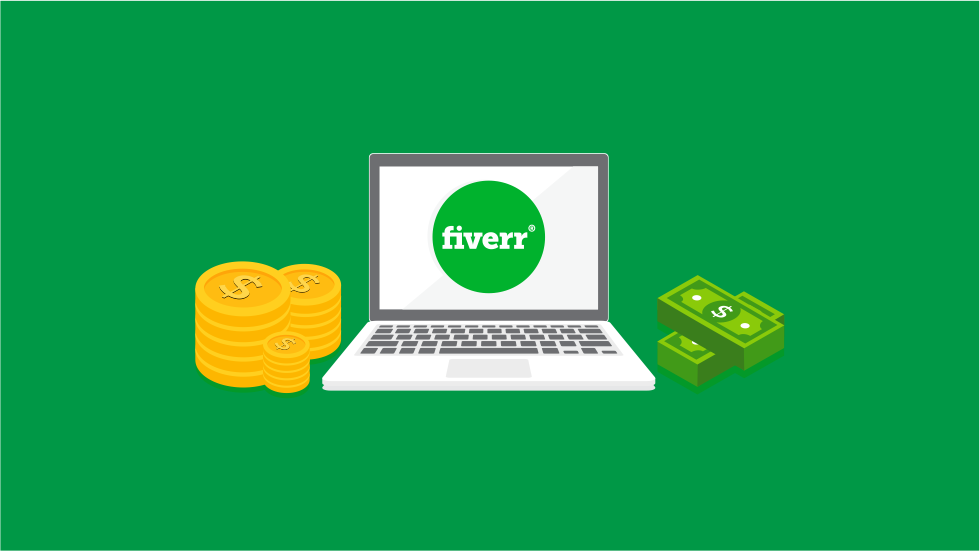 This is one of the biggest websites all over the world for digital selling thus it is one of the best freelancing sites in India to make its name known. It allows a designer or a freelancer to make their account and offer their services in different categories from the many available to choose from. There is a way to present your portfolio and showcase past work to prove your abilities.
You'll also find freelancing options in:
Voiceover
Video and video editing
Animation, including 3-D animation
Photography
Music composing and mixing
Astrology
Healing, etc.
Website: https://www.fiverr.com/
Charges – Fiverr charge a fee of 20% to use the platform.
3. Freelancer
This is easily one of the best freelance job sites in India. It's based on the model of the immensely popular Upwork (see below) and so you have to bid for the projects that suit your profile. The number of bids you can make with a free profile is quite low, but, with a paid profile, you can bid more each month. Also, the site has a desktop tracker app that logs the amount of time you work on a project in case you are hired on a per-hour basis.
Website: https://www.freelancer.com/
Charges – Freelancer takes a fee of 20% of the total service fee. But, if you get on the Preferred Freelancer program, the percentage drops to 15%.
4. Truelancer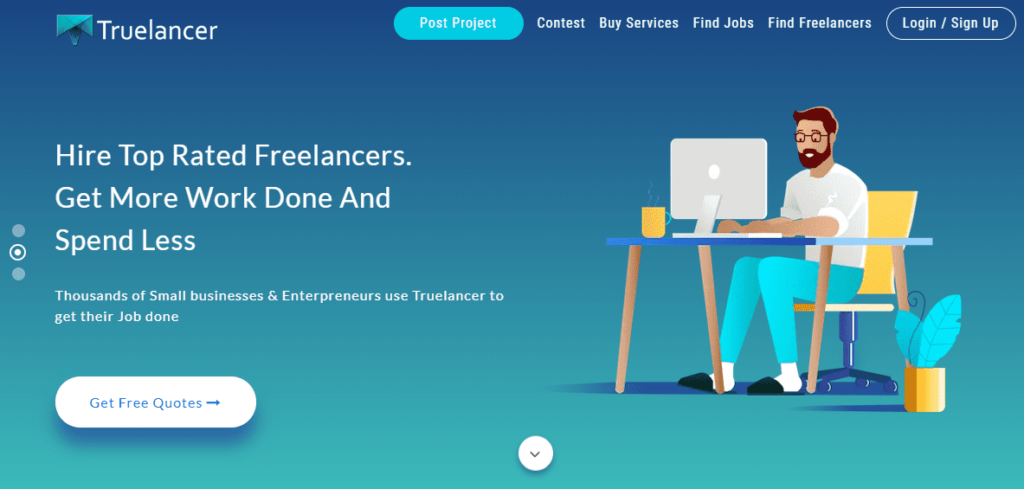 Rated as one of the best freelancing websites, Truelancer is your Mecca. This website is renowned for bringing in freelancer jobs posted by top employers. Most freelancers find jobs within weeks of applying.
Roles include:
Software development
Design
IT
Sales and marketing
Writing and translation
Finance and accounting
Mobile applications admin
Data entry and more
The range is wide! Truelancer's offices are based in New Delhi and Delaware, USA.
Also Read: 10 Best Ways for Students to Earn Money Online
Website: https://www.truelancer.com/
Charges – Truelancer takes a cut of 8-10% of the billed amount, depending on your membership. You can find more membership details here.
5. Freelance India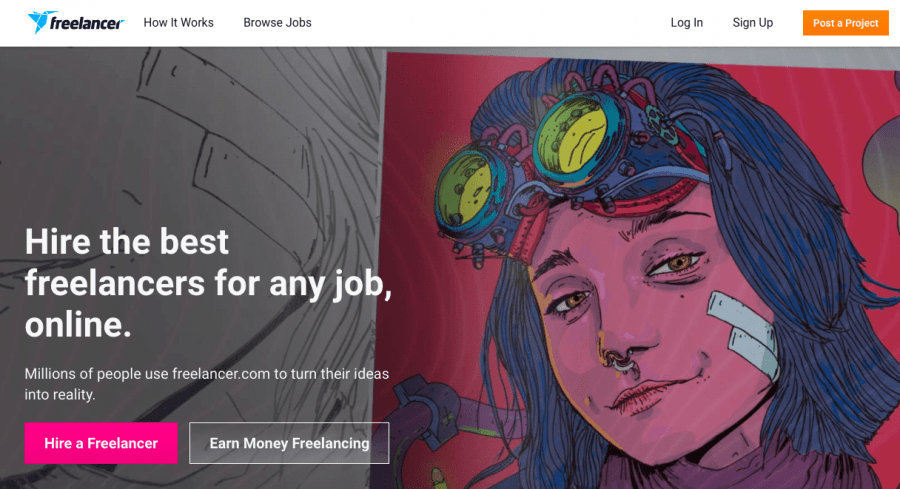 Freelance India is one of the top freelancing websites for beginners in the country and continues to be a popular platform for over a decade now. The site offers genuine work in various categories and also allows freelancers to create a Google listing of their work.
At Freelance India, membership is free as well as paid, and the kind of work you get largely depends on your membership. The only hitch at the Freelance India website is that the User Interface and User Experience design of the site doesn't seem familiar and some freelancers do take some time to figure out how it actually works.
Website: https://www.freelancer.in/
Charges – Freelance India offers three types of membership:
Premium Plus membership can be availed for Rs. 2000 for 12 months
Premium membership costs Rs. 1600
Free membership is available, but the chances of getting a project depends on the kind of membership you have.
What Are the Scams in Freelancing?
The websites listed here have good reputations, but there's always a chance that a scammer will slip through their security. To avoid doing virtual work you never get paid for, follow these tips:
Before you apply to a posting, check the employer's profile. If they don't have at least one satisfactory review from a freelancer, pass them by.
Be suspicious of vague project descriptions or quoted fees that are much higher than the average rate. This is a common trick.
Some freelancing websites in India display a "Payment Verified" message on postings by reliable employers.
Avoiding scam projects saves time that you could otherwise be spending on profitable work.
Is Freelancing is a Good Way to Establish Myself?
If you're just starting out, freelancing is a good way to establish yourself out there in the market. Yes, the freelancing market is scouting for the best talent to hire while you are looking for quality work for a competitive rate. Identifying the right freelancing websites makes life easier for everyone.
With this list, you're off to a flying start!
Also Read: How to make money on Instagram in 2021